Scope for private operators to ensure cheaper service demanded
Passengers protest against VR's 'monopoly' business
FTimes-STT Report, February 18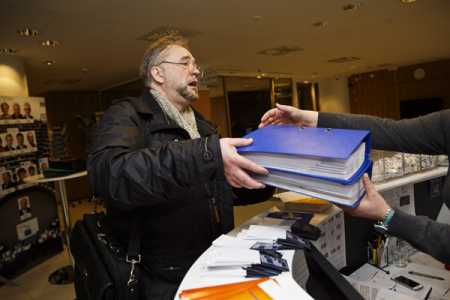 The Finnish Rail Passengers' Association on Monday protested the move for exclusively allowing VR to operate the country's railway services and demanded that the government should allow other private operators in rail services operation.
Accusing the VR group of monopolising business in the country's rail communications sector, the association leaders submitted a formal complaint to the Finnish Permanent Representation to the European Union, in which they said the VR Group's monopoly was also against the Community Law.
The association lodged the complaint after the Ministry of Transport and Communications decided to continue the VR's exclusive right to offer railway services until the end of 2024, although the long-distance passenger train services was supposed to be opened for competition in 2019.
The association also criticized the authority's move to keep open only those routes seemed commercially not viable for the rest of the operators.
The association also said the access rolling stock should not be preserved for only the VR Group, adding that the equal accessibility of necessary maintenance and repair services should be made available to new operators.
According to the association, keeping scope for other private operators would create the opportunity for offering cheaper rail services.
http://www.finlandtimes.fi/travel/2014/02/18/4923/Passengers-protest-against-VR%E2%80%99s-%E2%80%98monopoly%E2%80%99-business